HEPOBIO USD100000 COUPON for 2019 Year End Feedback to All
2019-12-06 11:53:36

The year of 2019 is going to end,but your friendship with HEPOBIO is going on and move forward to 2020,till forever!

Thanks for your keep attention with HEPOBIO and it's products,HEPO has got great development in Cold Chain products and Medical Imaging Systems.For 2019 year end feedback,HEPO team decide to favor USD100,000 amount for the orders between 1st December,2019 to 28th February,2020.

There will be 1000 pieces of COUPON with face value USD100 can be got from HEPO sales engineer.All persons who has been used HEPOBIO brand products or not can contact us for getting it.More details for the using policy for this activity can be get from all HEPO persons.




No matter you are a agent, Doctor or Owner for a hospital or you are willing to establish a small clinic,a laboratory, or a new hospital,HEPO is here,we can supply solutions to help you and your business!




These COUPONs can be used for HEPOBIO products followed:Medical Refrigerator,Deep Freezer,Ultrasound Scanner,Medical X ray Machine.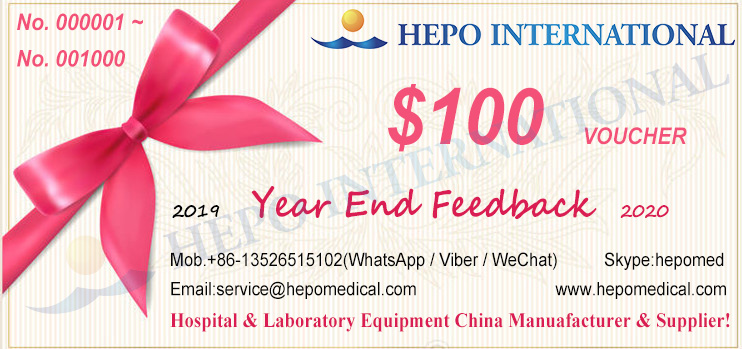 HEPOBIO is a good faith brand for hospital and laboratory equipment manufacturer and supplier in China.We are committed ourselves to decrease troubles for your purchasing and safety application of the equipment.
HEPO Mission:Devote For Health Of Life!
HEPO TEAM